POS-n-go Android POS Manual
The appointment book system can be enabled for salons, spas and dog groomers.
It is a real-time system that can be used simultaneously by multiple devices.
An unlimited number of people or resources can be configured. The PAGE button will scroll through them when more exist than displayed columns.
The number of displayed columns can be changed by touching the column headers.
The number of displayed rows can be changed by touching the row times.
Appointment status is indicated by a different color. Appointment details include the customer name, number of services, customer ID (phone number), appointment type and the first service name.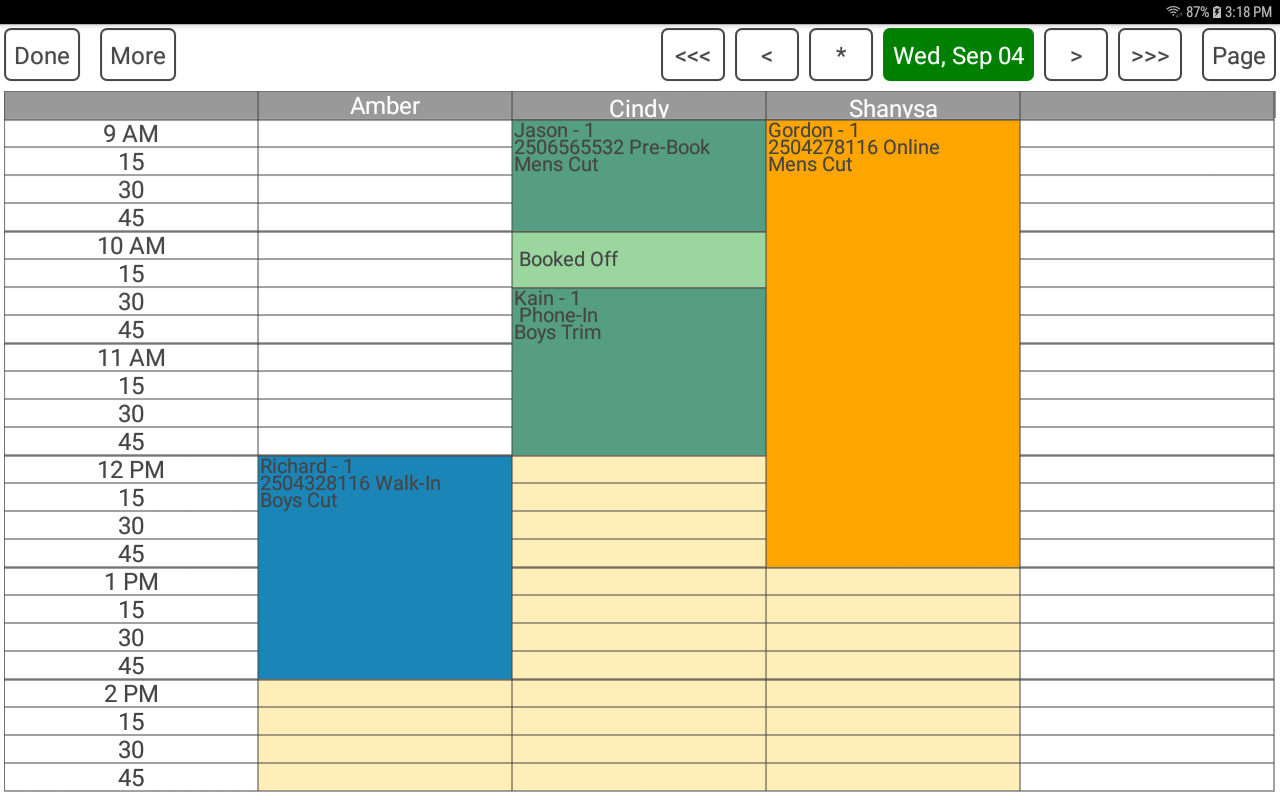 Both an operator and customer must be associated to an appointment.
The Type can be used to track the type of appointment. Values are Request, Phone-In, Walk-In, Pre-Book, Vacation and Booked Off.
The Status controls the color of the appointment on the appointment book screen. Values are Scheduled, Confirmed, Arrived, Canceled and Invoiced.
The Date, Time and Duration set when an appointment is scheduled for and how long it is.
The Note can be used for an appointment specific note. This is separate from customer notes.
The UPDATE button will save the appointment details.
The DELETE button will remove the appointment.
The INVOICE button will create an order for the customer including appointment detail items.
The EDIT button switches to the order detail screen to associate products and services to an appointment.