POS-n-go Android POS Manual
The appointment book can be enabled for salons, spas, groomers and other service providers.
Appointments are stored on the POS-n-go host and can be accessed by multiple devices.
An unlimited number of staff or resources can be configured.
The number of displayed columns can be changed by selecting a column label (name).
The number of displayed rows can be changed by selecting a row label (time).
The screen scroll can be disabled by selecting the top left grid square.
The appointment status is indicated with different colors.
Appointment Status
Scheduled
Confirmed
Arrived
Online
Canceled
No Show
Invoiced
Advanced Setup, Account Settings
Set Appointment Book to On

Advanced Setup, Appointment Book
Set a staff schedule

Basic Setup, Devices, Device Settings
Set Appointment Book to On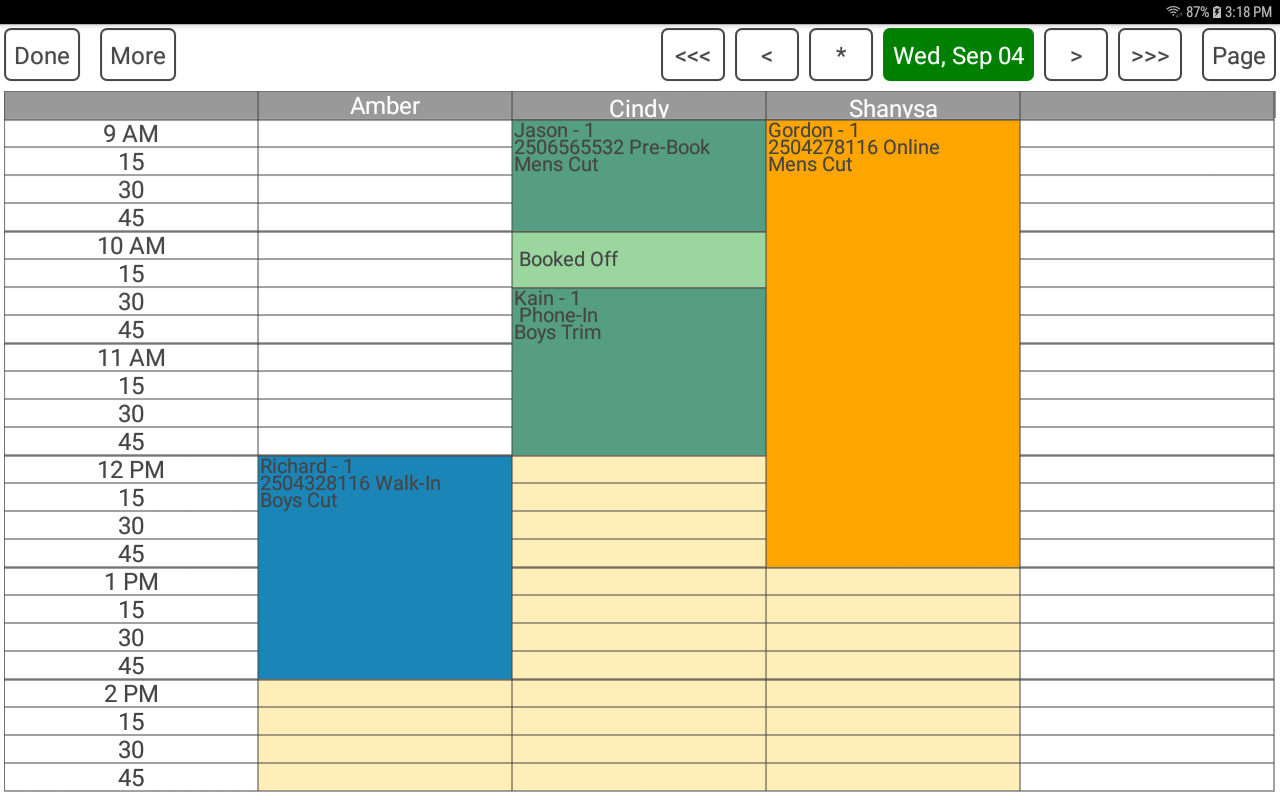 A customer must be associated to an appointment.
Type selects the type of appointment such as Request, Phone-In, Walk-In, etc.
Status selects the status of the appointment such as Scheduled, Confirmed, Arrived, etc.
Date, Time and Duration select when an appointment is scheduled for and how long it is.
The Note can be used for an appointment specific note.
The CREATE/UPDATE button will save the appointment information.
The CANCEL/REMOVE button will remove the appointment.
The INVOICE button will create an order for the appointment items.
The EDIT button switches to the Order Detail screen to select products and services.