POS-n-go Android POS Manual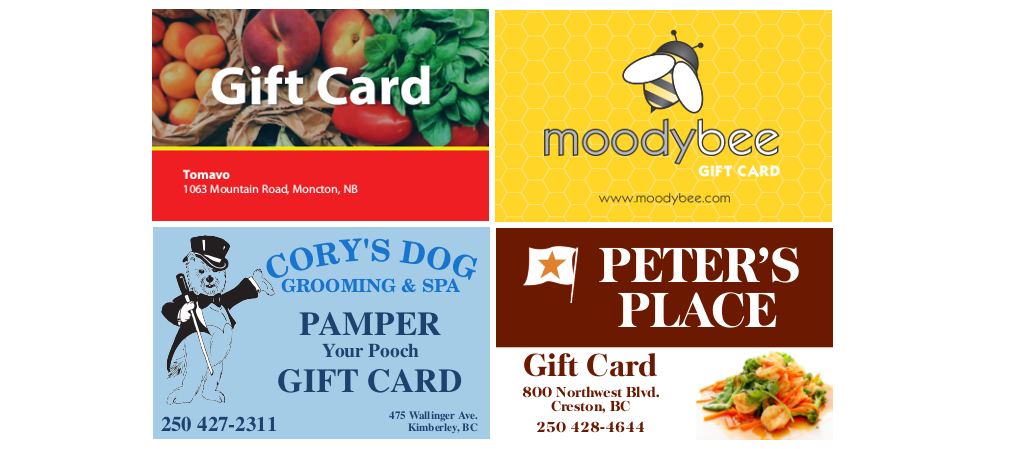 POS-n-go gift card processing is included at no additional cost. You only pay for the custom plastic cards that are available in economical quantities.
Clients using our Android tablet use a secure QR code printed on the back of the gift card. The QR code is scanned using the tablet camera.
Clients using our Elo PayPoint use a secure bar code printed on the back of the gift card. The bar code is scanned using the Elo bar code scanner.
Select the quantity of cards that you want to order.
Generate a list of secure card numbers.
Design and create the artwork for the gift card front.
Send the artwork to us.
We will send you an invoice for the gift card order.
Gift cards can be ordered in affordable quantities. All cards are a quality 30 mil thickness.
Shipping is $49 within Canada. Prices are in CAD and do not include tax.
$ 329 250 cards
$ 409 500 cards
$ 499 1000 cards
Secure gift card numbers are generated in the web portal in Advanced Setup, Gift Card Orders.
Select Add to create a new order.
Provide a unique name for the order and select the quantity of card numbers to generate.
Select Save.
You may create any artwork design for the gift card front. The back side displays the bar code or QR code.
Width: 3.375"
Height: 2.125"
Resolution: 300 DPI
File Format: PDF
Send the artwork file to us: support@posngo.com
We will generate an invoice that is payable by e-transfer. Once payment is received the order will be processed and a proof will be sent to you. Please allow approximately 2 to 3 weeks for printing and shipping once the proof is approved.