POS-n-go Android POS Manual
The online store orders screen displays orders from the the online store.
All open orders are displayed along with closed or voided orders from the last 5 days.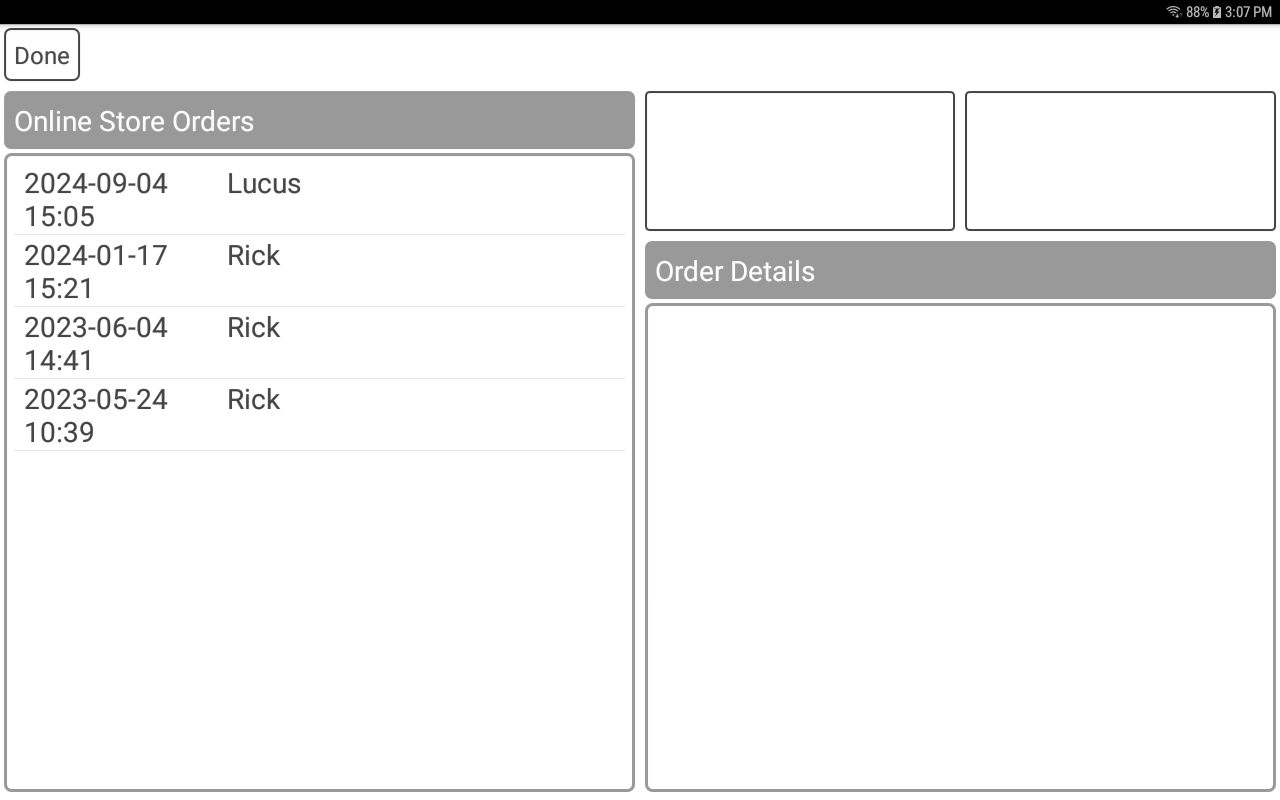 Selecting an order will display the order details and additional action buttons.
The Customer section displays the customer contact information and the checkout prompt.
The Address section displays the customer shipping or delivery address.
The VOID button will void the selected order.
The PRINT button will print the selected order.
The COMPLETE button will mark the order as complete. Completed orders impact your sales and inventory.
The TRANSFER button applies to unpaid orders. The order can be transferred and processed in-store.