POS-n-go Android POS Manual
Taxes for your region are already setup. Please open a support ticket to make additions or changes.
Taxes are configured in the web portal, Basic Setup, Taxes.
To add a tax select the Add button.
To make changes to an existing tax select the Edit button.
The Export button allows you to export the list of products in CSV format for a spreadsheet.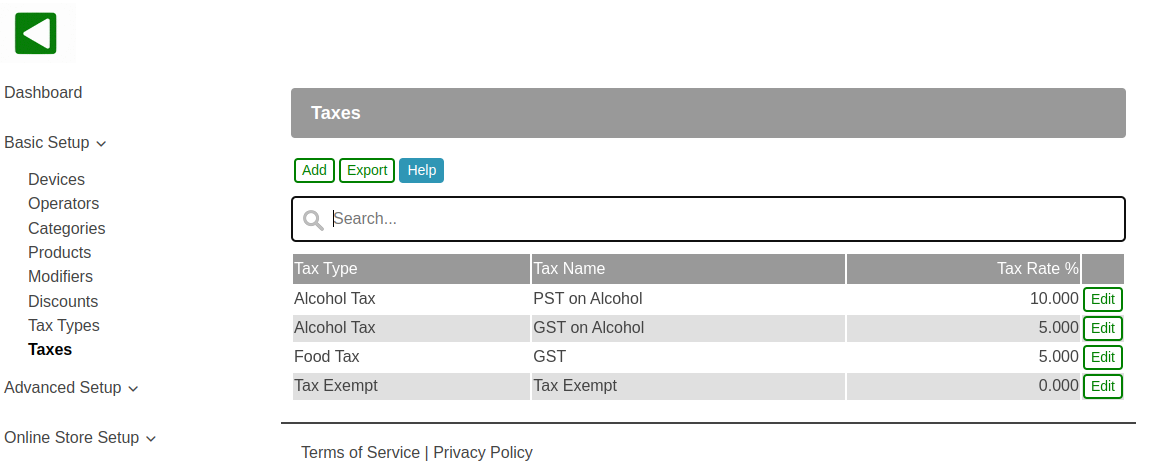 You cannot delete a tax but you can deselect the Active checkbox to deactivate it.
The mandatory fields for taxes are the Tax Type, Tax Name and Tax Rate.
The Tax Type is the high level tax category.
The Tax Name is the name of the tax you are creating (example PST on Liquor).
Tax Rate is the decimal representation of the tax rate that applies to you (example GST 0.05).
Parent Tax is only used if you have a tax type with two or more taxes associated to it.