POS-n-go Android POS Manual
The login screen is used to log into the system.
It can be configured as a list of names or a numeric prompt, with an optional password.
Operators are configured in the web portal Basic Setup, Operators section.
The list mode also displays the number of open orders.
The ADMIN button displays a list of administrative functions.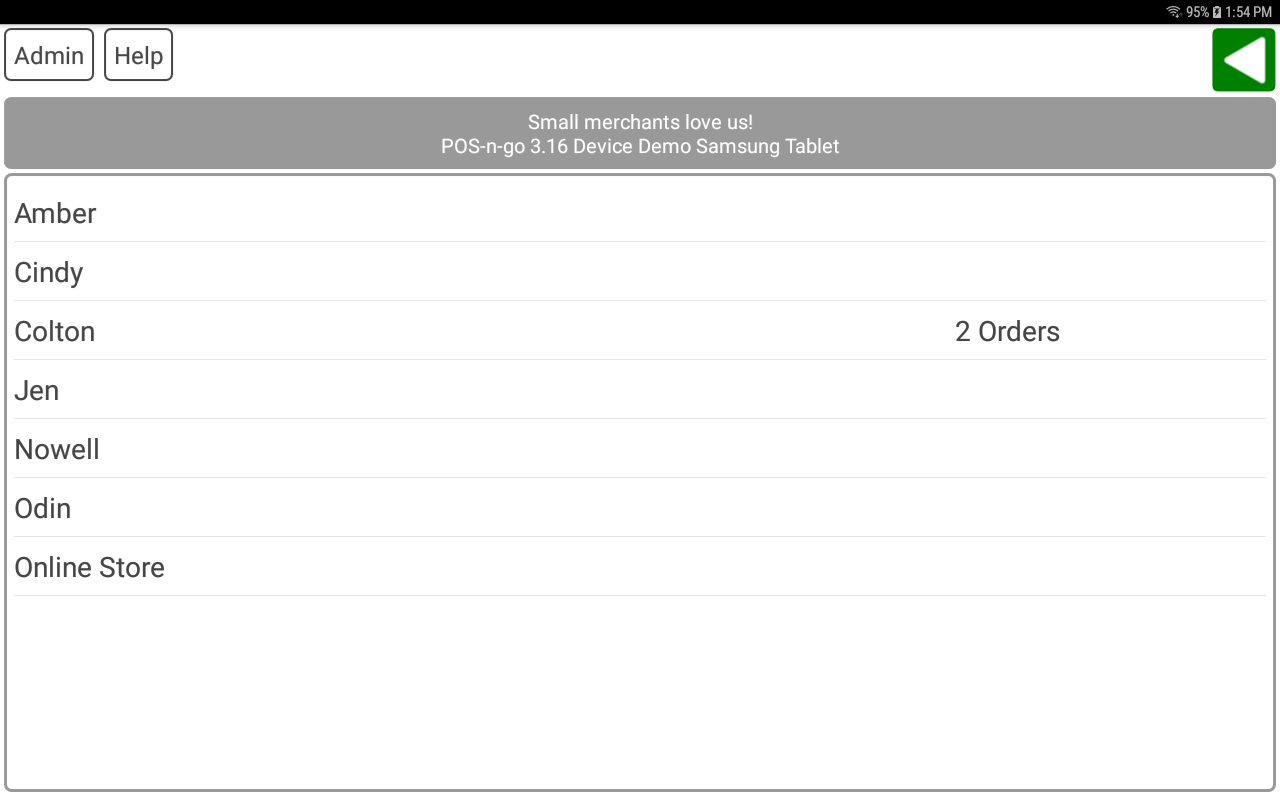 The DOWNLOAD SETTINGS button is used to download changes made in the web portal.
The CLOCKED IN LIST button is used to display a list of operators that are clocked in.
The RECEIPT PRINTER button is used to select the receipt printer to use.
The SCREEN MODE button is used to switch between the restaurant or order screen.
The NETWORK STATUS button is used to display connection information including the WiFi network name.
The UPDATE APPLICATION button is used to update the POS-n-go application.
The DEMONSTRATION MODE button is used to switch between demonstration training mode and live mode.
The HELP button is used to show this help manual.