POS-n-go Android POS Manual
Fast Order Screen is configured in the web portal, Advanced Setup, Fast Order Screen.
To add a fast order screen select the Add button.
To make changes to an existing fast order screen select the Edit button.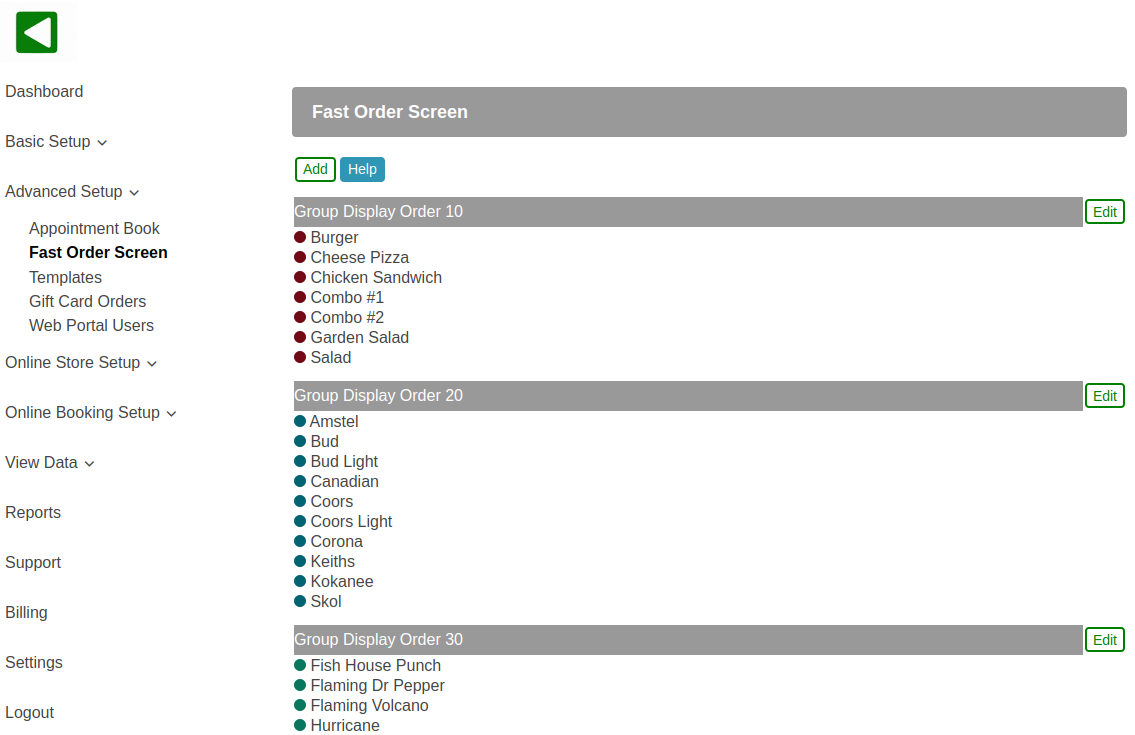 You cannot delete a screen group but you can deselect the Active checkbox to deactivate it.
Display Order controls the group order (10, 20, 30...).
The Button Color selects the color for the buttons.
The Product Buttons section is where you select all the products to be displayed in the group. You may select multiple products at one time.