POS-n-go Android POS Manual
Categories are configured in the web portal, Basic Setup, Categories.
To add a category select the Add button.
To make changes to an existing category select the Edit button.
To view active or inactive categories select the View Active/Inactive button.
The Export button allows you to export the list of Categories in CSV format for a spreadsheet.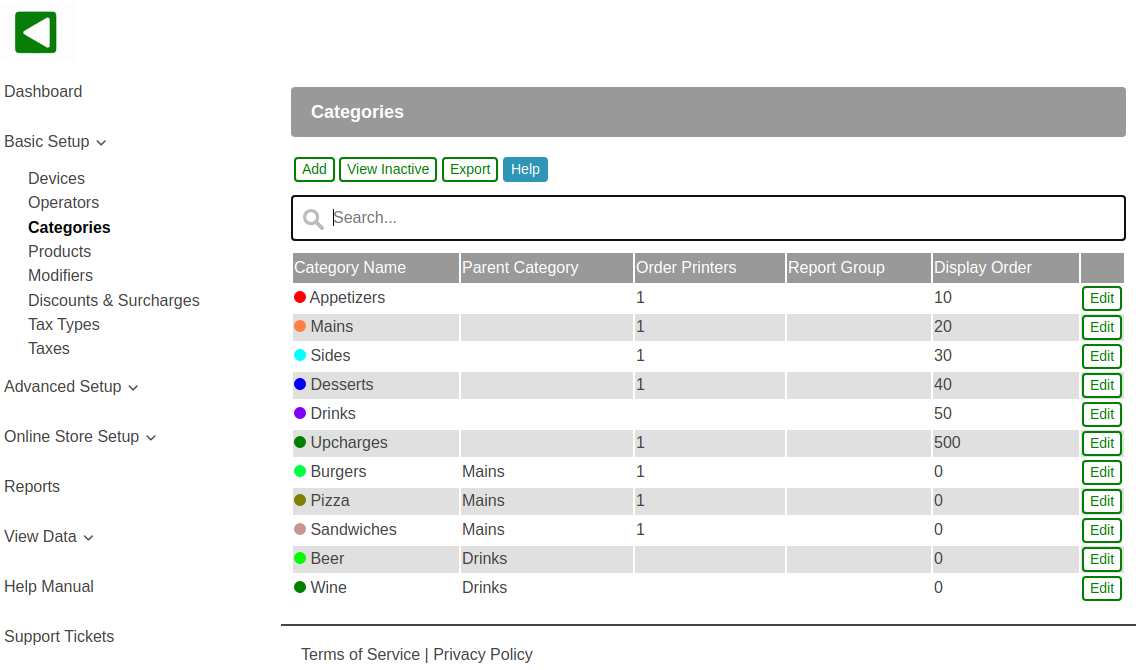 You cannot delete a category but you can deselect the Active checkbox to deactivate it.
The only mandatory field for a category is the Category Name.
If the Parent Category is left blank this category will be a top level category.
If the Parent Category is selected this category will be a child of the one selected.
The Order Printers selection is typically used in restaurants. Products belonging to the category will be printed on the preparation area printer selected.
The Report Group allows you to report on groups of categories. Set the same name for multiple categories to associate them together. For example use "Alcohol" for the categories "Beer", "Wine", "Spirits", etc.
Display Order allows you to optionally override the alphabetical order (10, 20, 30...).
The Button Color selects the color for the category button and all product buttons belonging to the category.