POS-n-go Android POS Manual
Operators are configured in the web portal, Basic Setup, Operators.
To add an operator select the Add button.
To make changes to an existing operator select the Edit button.
To view active or inactive operators select the View Active/Inactive button.
The Export button allows you to export the list of operators in CSV format for a spreadsheet.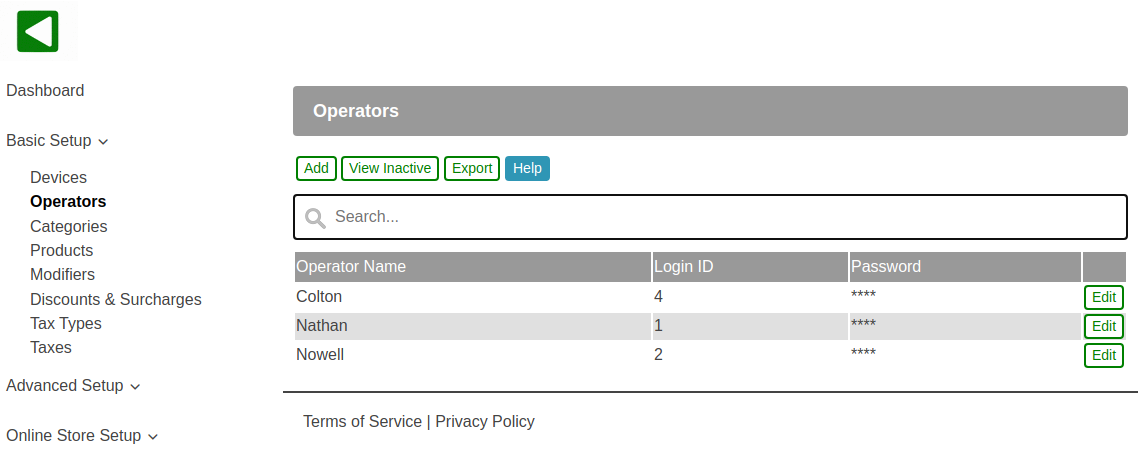 You cannot delete an operator but you can deselect the Active checkbox to deactivate the operator.
The mandatory fields for an operator are the Operator Name and Login ID.
The Operator Name is printed on receipts.
The Login ID is a unique numeric identifier for the operator.
The Password is optional.
Permissions is used to control access to different features.