POS-n-go Android POS Manual
Appointment Book Schedule is configured in the web portal, Advanced Setup, Appointment Book Schedule.
To add an appointment book schedule select the Add button.
To make changes to an existing appointment book schedule select the Edit button.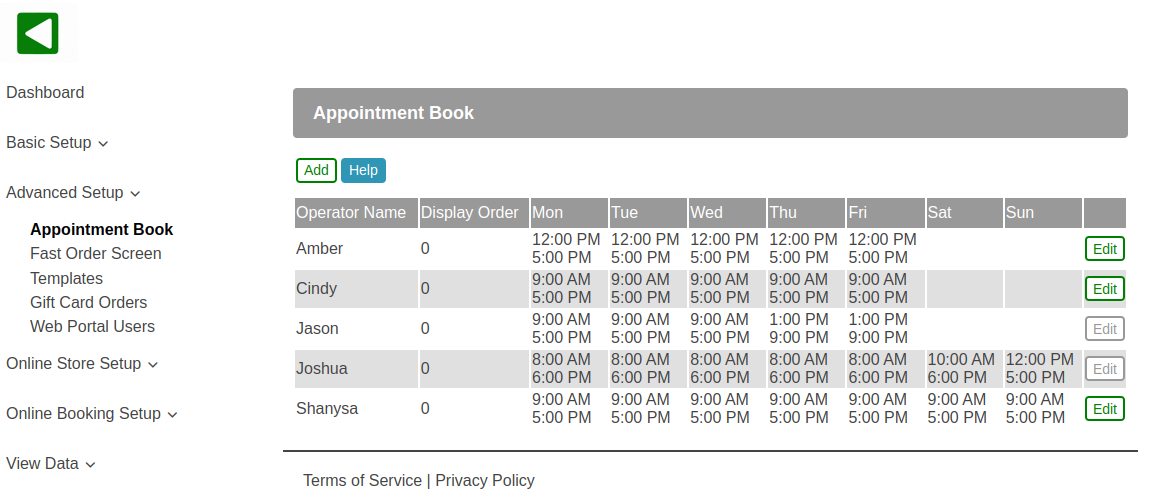 You cannot delete an appointment book schedule but you can deselect the Active checkbox to deactivate it.
The only mandatory field for an appointment book schedule is the Operator Name.
The Operator Name enables you to set a schedule of availability for the selected operator.
Display Order allows you to optionally override the alphabetical order (10, 20, 30...).
The start and the end time is used to set the availability for the individual day of week.