POS-n-go Android POS Manual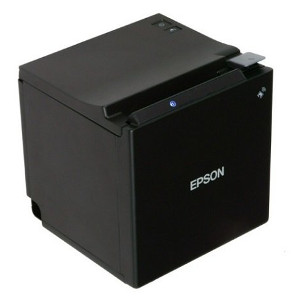 The Epson TM-m30 Ethernet printer is supported.
To configure a static IP address on the printer:
Turn on the printer and wait for the printed report.
Using a web browser that is on the same network navigate to the IP Address from the report.
Log in on the Epson printer Sign In page.
The default username is epson and password is epson.
In the TCP/IP section select the Manual mode.
Configure the IP address, subnet mask and default gateway for the receipt or order printer noted below. Select Send.
Select Reset for enable the new configuration.
In the POS-n-go web portal in the Basic Setup, Devices, Device Settings section set the receipt or order Printer IP to the configured address. Set the Model to Epson. These settings will take effect after your next Download Settings.
Receipt Printer
IP Address: 192.168.55.5
Subnet Mask: 255.255.255.0
Gateway: 192.168.55.1
Order Printer 1
IP Address: 192.168.55.6
Subnet Mask: 255.255.255.0
Gateway: 192.168.55.1
Order Printer 2
IP Address: 192.168.55.7
Subnet Mask: 255.255.255.0
Gateway: 192.168.55.1
Order Printer 3
IP Address: 192.168.55.8
Subnet Mask: 255.255.255.0
Gateway: 192.168.55.1