POS-n-go Android POS Manual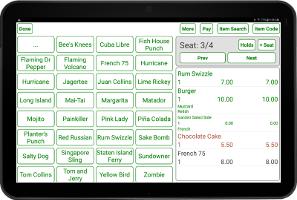 At the Welcome screen select your language and start.
Connect to the POS-n-go WiFi network posngo using password dinamikos.
Accept the Google terms and conditions.
Sign into your Google account. Create an account if you do not have one.
Select your correct timezone. Ensure that your time is correct.
You can skip the Samsung account creation.
Launch the Google Chrome web browser.
Naviate to the POS-n-go website posngo.com.
Click Order Now then Download.
If prompted, allow Google Chrome access to the device storage.
Keep the downloaded posngo.apk file.
Pull the top status bar down and once the download is complete select posngo.apk.
If the install is blocked go to Settings and enable Unknown Sources.
Accept the application permissions.