POS-n-go Android POS Manual
Sales orders can be enabled for service providers and used for quotations, work orders and similar sale flows.
Orders are stored on the POS-n-go host and can be accessed by multiple devices.
Sales Order Status
Created
Quoted
Scheduled
Completed
Invoiced
Basic Setup, Devices, Device Settings
Set Sales Orders to On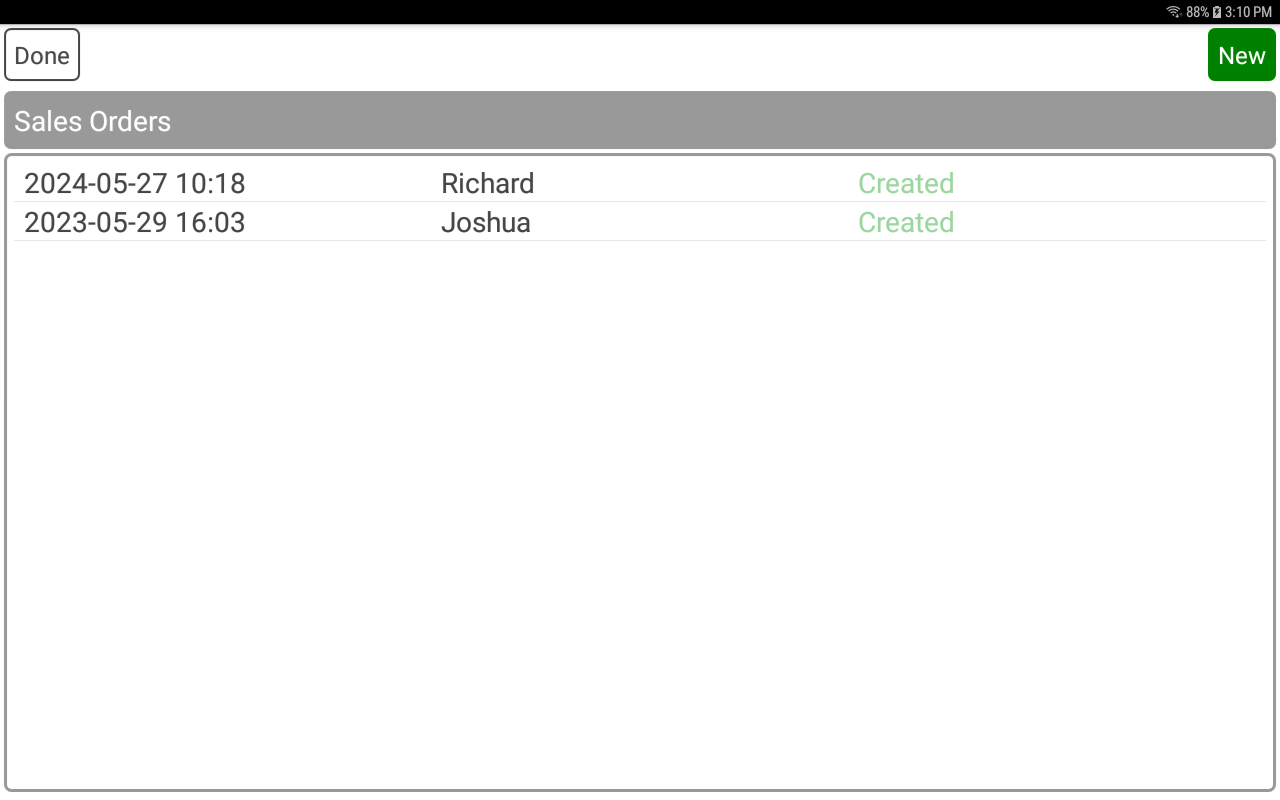 A customer must be associated to a sales order.
Type selects the type of sales order.
Status selects the status of the sales order such as Created, Quoted, Scheduled, etc.
The Note can be used for a sales order specific note.
The CREATE/UPDATE button will save the sales order information.
The CANCEL/REMOVE button will remove the sales order.
The EMAIL CUSTOMER button will send a sales order email to the customer. The customer email address must be valid. A sales order email template must exist in Advanced Setup, Email Templates.
The INVOICE button will create an order for the sales order items.
The EDIT button switches to the order detail screen to select products and services.