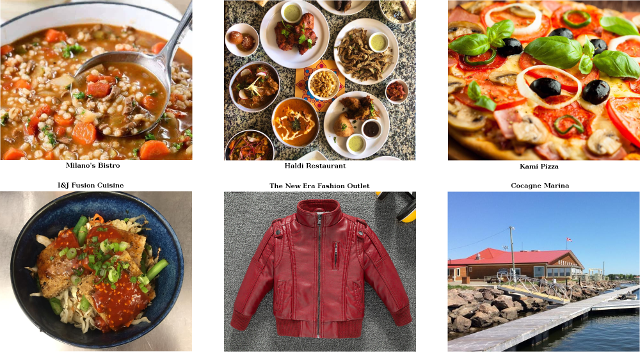 Team POS-n-go welcomes the following businesses who chose our POS software solution to manage their business and monitor performance.

Milano's Bistro
Looking for a fresh homemade all-day breakfast and lunch, then try Milano's for the early-bird special of 2 eggs, choice of bacon or ham, hash browns, toast and coffee (7 to 9am only). Along with traditional diner fare (i.e. burgers and sandwiches), the menu includes salads with homemade dressing, fresh in-house baked muffins, chia pudding and the best butter chicken, ever. Vegan options also available for most menu items. Located next to the Canco station on Tranquille Rd.,Kamloops, BC. Open 7:00am to 4pm daily.

Haldi Restaurant
This new restaurant serves delicious fresh cooked to order Indian food. Haldi is the name of a natural spice used in a variety of dishes, even desserts. They have an extensive array of shareables and main dishes, sides and deserts complimented with a full vegetarian menu. The Gulab Jamun is a great way to top off a spicy meal. Located in Cabbagetown at 568 Parliament Street, Toronto, ON, you can check out the menu at, halditoronto.com, or connect with them on Facebook @haldi.toronto.

Kami Pizza
Specializing in quality pizzas with fresh ingredients, Kami also serves up chicken wings, lasagna, salads and samosas. The chefs can also make Punjabi style pizzas. Read about the full menu at, http://kamipizza.com/, and even order online. Two locations: Tranquille Rd. and McGill Rd., Kamloops, BC. Connect with them on Facebook @kamipizzanorthshore. Delivery available.

I&J Fusion Cuisine
I&J serves up a unique blend of Oriental cuisine featuring Taiwanese food, Korean BBQ, Japanese curry chicken and tempura shrimp. Even the old standbys, fish and chips. Vegan options available for all menu items. They even have a breakfast beef congee. There is a unique menu for each day of the week. All food is made fresh in-house. Located in Creston, BC, off North West Boulevard, open 7am to 4pm. Check out their Facebook page @ijfusion for daily menu items.

New Era Fashion Outlet
Specializing in fashionable and affordable cloths, shoes, handbags and other accessories for men, women and children. They stock quality designer fashions and footwear in all sizes. They even ship anywhere in the world. Check them out at 9824, 100 Avenue, Grand Prairie, AB, or find them on Facebook @the-new-era-fashion-outlet.

Cocagne Marina
Located in the Northumberland Strait, in Cocagne Bay, New Brunswick, the restaurant is part of the marina and operates only during the summer season. The restaurant features an outdoor patio over-looking the water. They provide fresh in-season sea food and Canadian cuisine. Their specialty, lobster roll with fries.

POS-n-go, easy to learn, easy to use; containing the most features, including an online e-commerce store, of any POS for small merchants.