Small merchants love us!
The most features at the lowest cost.
Restaurants, Cafés, Pubs, Bars & Nightclubs.
Retail Shops, Bookstores, Grocery, Salons, Groomers & Consignment.
&nbsp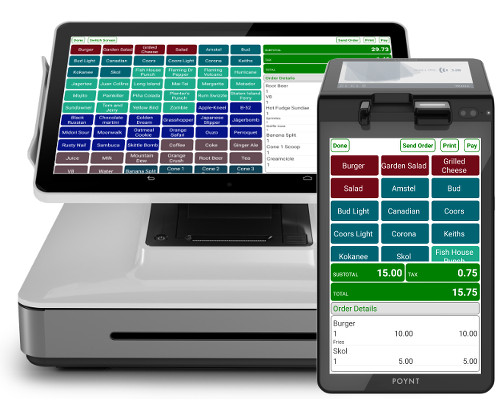 International solution.
English, French, Spanish & German.
#1 Choice for Small Business
Industry leading features.
No hidden fees or contracts.
Extensive payment integrations.
Intuitive "no training needed" operation.
Easy and secure management and reporting.
Lowest cost service and flexible hardware options.
One Unlimited Package.
In-store and Online.
One Low Price.
Simple.
$29.99
CAD / month / tablet
What Our Clients Say
"Its super easy to use. The staff absolutely love it. It's user friendly, that's why we got another one for the cafe. The reports at end of the day are perfect."
Tammy, Yahk Soap and Candle Company