Celebrating the Art of Sewing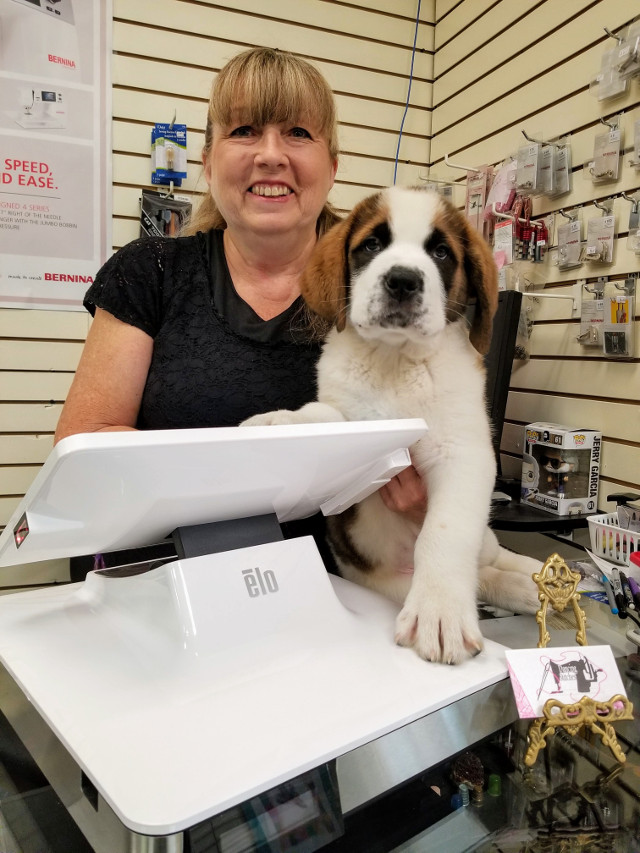 "My philosophy is, its supposed to be fun." And, that's why Suzie Hollihan and daughter Paige started Dancing Stitches. They want to make sewing and quilting fun for everyone, even children.

The store name had to be fun as well. "We don't want it to be boring. We're not boring people. We wanted it lighthearted, its a hobby, it's not serious," Hollihan said.

Her background includes dressmaking and design along with teaching people how to sew and quilt.

Dancing Stitches provides all of the equipment needed to complete a project from start to finish. "We have everything for people to use. We have it all laid out with lots of cutting tables and pressing. All the equipment they need including Swiss made Bernina machines, mannequins and a pattern library." They have drop-in rates and no-contract membership rates ($24.99/month).

A number of groups in the Cambridge area use the facility to create quilts for local charity auctions.

"We are busy all the time," Hollihan said. Want something new for your child's birthday? Try a sewing or quilting party.

The store also carries hand selected fabrics and unique notions not available anywhere else.

Hollihan found POS-n-go online. She read reviews and checked out the details at posngo.com.

What does she think of POS-n-go? "Great, my daughter has it pretty much set-up."

Paige added, "Its easy to use. It was fun." A feature she really likes is the ability to add products right on the front-end tablet.

Dancing Stitches uses the Elo PayPoint all-in-one POS machine. "People are impressed with the style of it," Hollihan said. Her customers think its "space age" and they like the flip screen which allows them to see the details of their purchase.

If you don't have the space at home or want to buy all the sewing and quilting equipment, then stop by Dancing Stitches in Cambridge, Ontario and let your creativity have fun. Details at: https://www.dancing-stitches.com.