Books, Coffee, Tea & Sweet Treats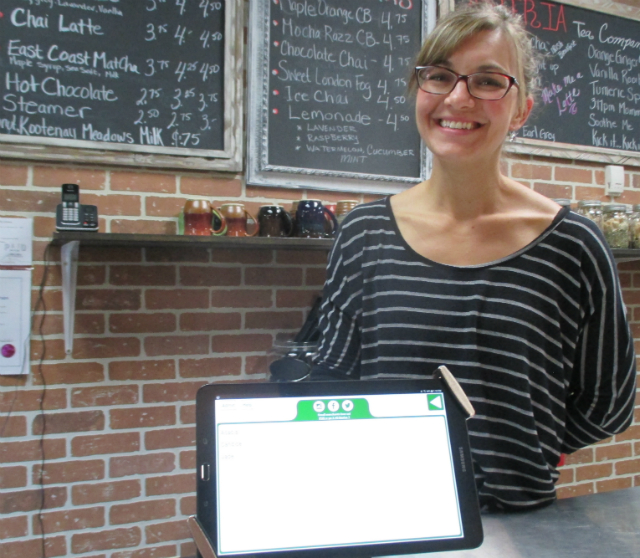 With a few extra hours on her hands, Candice Pickering decided to fill them up by opening Kootenay Grounds in Cranbrook.

She decided on a cafe book store combination because, "I really wanted somewhere comfortable for people to come hang out."

To go along with a cup of Oso Negro coffee, you will find sweet treats plus cold pressed coffee and lemonade. All baking is homemade from scratch, "just like Gramma would make it in the kitchen."

If coffee is not your drink, then try a steaming cup of Asteria handcrafted, organic and fair trade loose tea from Grassmere.

Pickering decided to add books as something "a little extra." Buy or just browse a new or used title while you relax with a hot or cold drink and a bite to eat.

If you are inclined, sit down at the chess board and take on the challenge.

Pickering said, "People come in sit with their laptops and drink coffee, I love seeing that."

When Pickering found out POS-n-go was a local POS being used in shops, stores and cafes around the East Kootenay and across Canada, she installed it at Kootenay Grounds. "I love that its local and would definitely recommend it to other businesses."

"Its very user friendly," she said. And tech support, "They get back to us really quickly if we have any questions." One feature she likes is the ease of using modifiers which allow staff to customize a persons drink with "extra syrups and different milks." POS-n-go is also integrated to BookNet to easily add new book products with a couple clicks.

Enjoy a relaxing and cheerful space with friends over a coffee or tea. Be sure to try the chocolate brownies.

Kootenay Grounds, #16 D 11th Ave South, Cranbrook, BC, across the street from the RCMP building.