Another year of positive growth for POS-n-go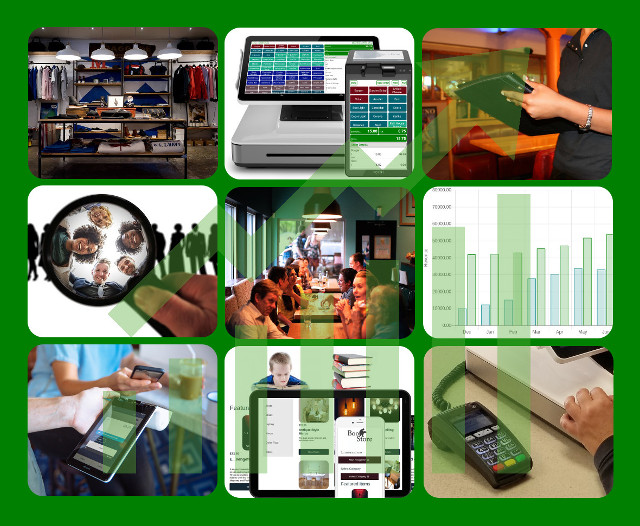 POS-n-go Solutions enjoyed another banner year of growth and development as the number of merchants using the POS system expanded across Canada and made in-roads into the US market.

With a steady pace of small merchants selecting POS-n-go, 2018 had the total dollar value of transactions processed up 224% over 2017. The actual number of transactions POS-n-go processed rose 257% compared to 2017.

Last year saw a significant increase in gift card processing which is up 404% over 2017. It means small merchants are embracing the convenience of supplying customers with an easy way to shop.

In 2018, the biggest addition to POS-n-go was online shopping for retail stores and online ordering for restaurants. POS-n-go merchants now have the ability to capture business and market share through online commerce. And, the online store is part of the POS-n-go subscription package. No extra cost for a huge gain in customer satisfaction and sales.

The online store is completely integrated with POS-n-go's categories, products, inventory control, customer management and reporting functions. No longer do you have to try and reconcile inventory between your online store and your regular POS, with POS-n-go its all at your finger tips and easily done.

Restaurants enjoyed the addition of the wait list feature that allows staff to create a list of patrons waiting for a table or order along with sending them a custom branded text message when it is ready.

For bookstores and libraries, POS-n-go now integrates with BookNet Canada. Instead of manually inputting author name, book title and pricing, all you need to do is scan the ISBN number and all of the book information is automatically loaded into POS-n-go, including book cover images for merchants using the online store.

Not only is POS-n-go fully integrated with BookNet, but for stores using scales, we are integrated with legal trade scales for sales by weight.

If all you need is a snap-shot instead of running a detailed sales report, then POS-n-go has it covered with a new stylish dashboard in the merchant portal. It shows current daily sales along with a monthly total and comparison to the previous year monthly sales.

In 2018, POS-n-go took major steps in expanding its market beyond Canada. The roll out of the Poynt 5 smart terminal in the US has opened up numerous opportunities for reaching new customers in that market. As well, POS-n-go opened a data centre in Europe that meets strict EU storage and privacy requirements. POS-n-go is now available on the Poynt app store.

Looking ahead to 2019, POS-n-go expects another great year especially with the introduction of a new customer loyalty program. Fully integrated, the loyalty program automatically issues points to customers, allows you the flexibility to set-up how many loyalty points are awarded and redeemed, and the ability to redeem points on any transaction. A full suite of reports keeps you up-to-date on loyalty program totals including outstanding liability and points exposure.

POS-n-go looks forward to enhancing its partnership with Elo Touchscreen. The PayPoint and PayPoint Plus all-in-one POS machines are sleek modern systems using large touchscreens that feature a built-in cash drawer, receipt printer, bar code scanner and a customer facing LCD screen. The PayPoint is an easy to install reliable commercial grade POS machine with an industry leading 3-year warranty.

POS-n-go Solutions is moving forward to grow its dealer network across Canada and provide small merchants with the power and cost effectiveness of a state-of-the-art POS system at an unheard of monthly fee. The expansion of the Poynt POS platform across the US and Europe opens up new markets and growth potential for years to come.

POS-n-go: Providing small business with the tools, data and reports to grow and profit.