From a Tree House in Laos to Kimberley's Platzl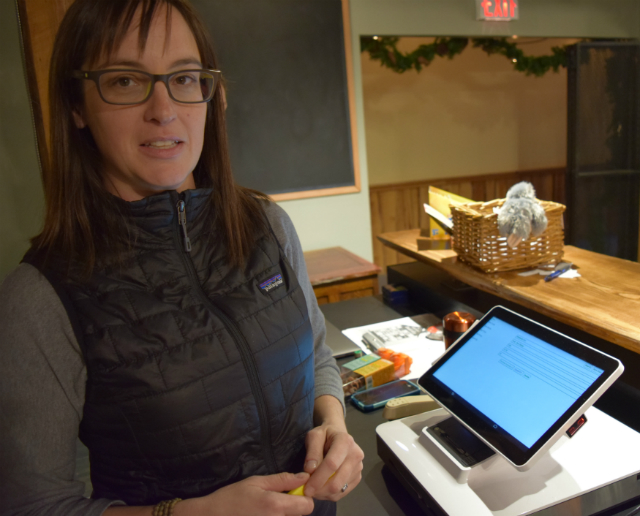 When Zoe and Sheldon Ferguson were casting about for a new business idea, they had many conversations with people about what Kimberley and the Platzl needed. "Time and time again we heard 'something for children,'" said Zoe.

They set out to fill that void and came up with the idea of a toy store, but not just any toy store. "We wanted to create a magical toy store that we all went to in our childhood that doesn't seem to exist anymore." The Ferguson's focused on high quality educational toys with an emphasis on no screens.

When it came to selecting a name, Zoe said, "Kids love tree houses, a place of excitement and joy. A place where children feel comfortable."

After a fantastic family vacation to the worlds highest tree houses in the Nam Kan National Park, Laos, the Ferguson's landed on the name, Treehouse Toy.

Since the stores grand opening in November, Zoe has been surprised by the positive response to board games. "The interest in board games, puzzles and brain teasers has been amazing," she said. As a response, the Treehouse "ramped up" the selection of board games with "new stock arriving daily."

According to Zoe, an important part of the stores philosophy is to provide "toys that teach." So, she stocks a range of STEAM toys for children of all ages and inclinations. STEAM toys are ones that include some aspect of science, technology, engineering, art and math as part of the activity.

Zoe chose POS-n-go because she'd heard positive comments about it from other merchants in Kimberley. With well over 1000 different products, she needed a POS that would not only transact purchases but track inventory and work with a bar code scanner.

POS-n-go is running on an Elo all-in-one that includes a large screen, receipt printer, bar code scanner, cash drawer and customer display. Zoe said, "I love how easy it is to train staff. We love it, it's great!" Already the Treehouse team, including her 10-year old son, have "mastered it." She also has POS-n-go integrated with a Nuvei (formerly Pivotal Payments) credit and debit card reader that creates a seamless and smooth customer experience.

Beside the ease of use, a key feature of Pos-n-go for Zoe is inventory tracking. With such a large number of products across multiple categories knowing what sells the most and the least "helps figure out what to order."

Extensive reporting is another key feature for Zoe. "[I've been] using them quite a bit to find out what's selling or not." Knowing what people are purchasing and responding to customer requests is an important part of business success for Zoe and Sheldon Ferguson.

"We are thrilled with the response from people in the community. People are excited to have a place to shop for children on the Platzl."

Stepping through the door at Treehouse Toy store casts you back to a time when magic and play were your whole life.