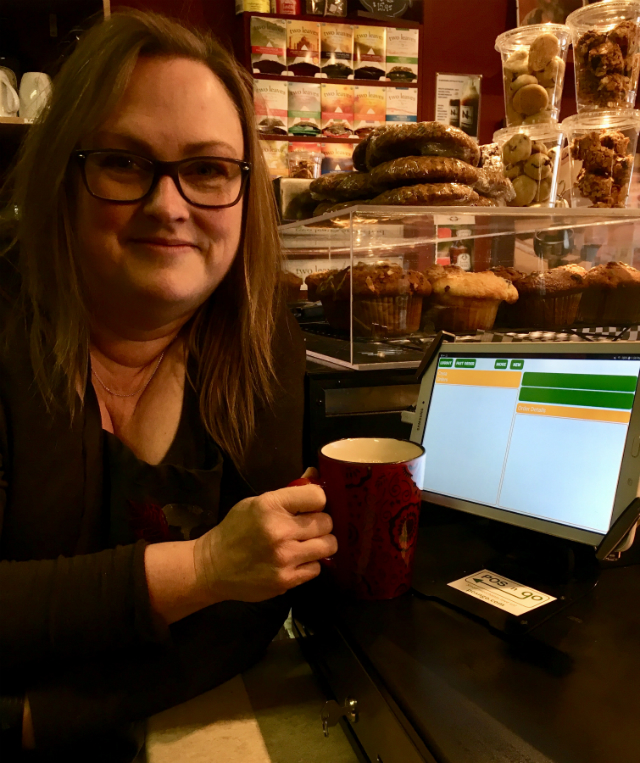 Since the time she graduated from graphic design school, Michele Staggs has been a business owner. "I've always been an entrepreneur," she said.

In the late 1980's, she opened a commercial sign company in Grand Prairie, AB. As the business evolved she added art supplies and then a small gallery. Eventually, she started holding art classes.

Ten years ago she and her husband bought a strawberry farm in Creston. She eventually found a space in town for a small cafe which became Buffalo Trails Coffee House.

She wanted the Coffee House to be a local personal space where residents and tourists could stop to get away from the hectic world. A place to meet family and friends for a relaxed coffee break and home-made baked goods.

All of the food is prepared in-house and the coffee roasted locally.

Staggs' plan for the future is to undertake her own roasting and to "grow more food used in the cafe."

Her family has a "long history working with buffalo" and she hopes to have a small herd on the farm in Creston.

POS-n-go has been a part of the business for almost a year. She says, "Its been really great, simple to use." Training staff is "super easy."

"I really love the gift cards. We have a lot of people who buy a loaded card," she said.

If your looking for locally roasted coffee and home-made gourmet sandwiches, fresh salads and baked goodies including gluten free options, then stop by Buffalo Trails on Canyon Street in Creston.