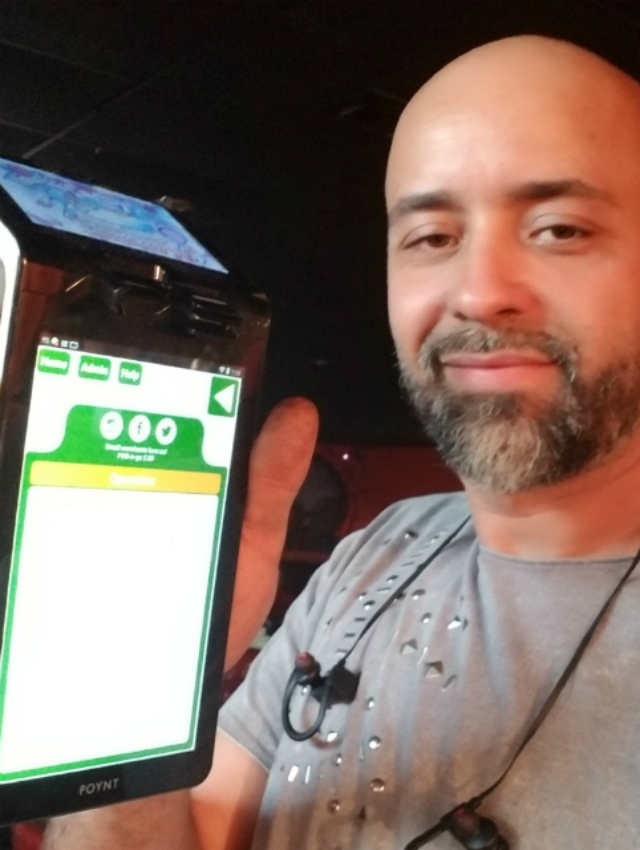 He'd been working in the food and beverage industry for many years, then started managing the Marrakesh Hookah Lounge in Kissimmee, Florida. When he saw an opportunity to expand the lounge from just food and tobacco smoking, Nabil Boromi decided to buy the business.

In May 2017, Boromi's dream of owning a business happened when he purchased the Marrakesh. A hookah lounge has an array of tables, comfortable chairs and an assortment of large ornate hookahs. They are used to smoke fruity tobacco. A hookah lounge is seen as a stylish way to socialize and hang out with friends.

Since buying the lounge, Boromi's added a bar serving beer and wine along with great Moroccan food.

As for the transition from being a manager to business owner, Boromi said, "It's hard in the beginning, but you do what you gotta do." Now that the Lounge is better known, its turned into a huge success.

Boromi uses the Poynt Smart terminal for his POS. Poynt uses modern all-in-one hardware combining a POS and payment terminal. This allows Boromi to provide easy ordering and payment for his customers. Regarding POS-n-go on the Poynt terminal, Boromi said, "It's good, easy to use. I like the system."

Boromi hosts a party every Saturday night with live music and dancing. He specializes in entertainers from Morocco and Egypt.

Tomorrow night, Adil Canadi will be at the Marrakesh to sing and entertain.

When your in Kissimmee, Florida be sure to stop by the Marrakesh at 5192 W Irlo Bronson Memorial Highway. Say hello to Nabil Boromi, try a hookah, then dance and sing the night away.