Shotgun Willy's Upgrades to PayPoint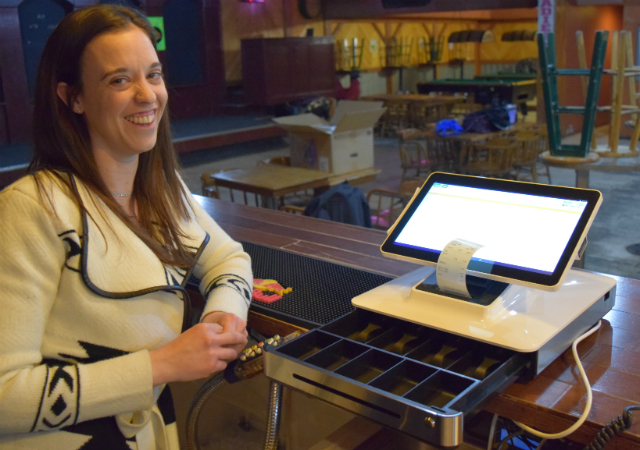 Shotgun Willy's Saloon recently installed new Elo PayPoint all-in-one POS tablets running POS-n-go.

The old cash registers simply allowed for the recording of a basic transaction and nothing else.

With POS-n-go, Jasmine Bushko can now track and report on detailed bar inventory. On any given day, she will know exactly what the tally is for beer, wine and liquor.

She can also generate reports by product sales that are exportable into a CSV file and then imported into their accounting software to maintain accurate error free sales and tax numbers.

The staff clock-in clock-out function on POS-n-go helps Jasmine to streamline payroll calculations, saving her hours of time.

The Elo PayPoint has a large 13.3" touch screen, 2" receipt printer that conveniently accepts the same paper rolls as payment terminals, a cash drawer designed for Canadian currency, a bar code scanner, customer facing display and both WiFi and Ethernet connectivity. With the plug in of a single power cable the install of this elegent POS is complete.

Drop by Shotgun Willy's Saloon and take a look at the modern sleek PayPoint and POS-n-go.